For all its good intentions, GDPR is likely to encourage language and behaviour that damages relationships. That is because legal and unequivocal text is not conducive to enhancing the warm relationships that we in Marketing have spent so many years trying to build.
It takes time and sensitivity to produce content that motivates customers and builds their trust.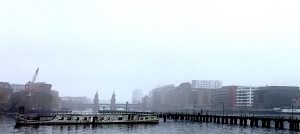 Too few marketing teams really take an interest in crafting legal wording to reassure customers and enhance the relationship. Too many see the compliance teams as a nuisance, or part of the administration.
These are the ones most likely to face problems in June this year, after GDPR comes into force.
Board Directors will be looking to their compliance teams to protect their company from the eye-watering fines of €20m or 4% of global turnover for breaches of GDPR. Their legal experts will be analysing the copy used to win permission to track and re-contact the customer, ensuring it is explicit and clear.
Marketing teams will need to change the way they approach working with Compliance on the legal wording if they are to avoid alienating their customers.
In my white paper published by Selligent, a leading omnichannel relationship marketing platform, I provide ways to avoid GDPR damaging customer relationships:
Identify which of your customers is at risk of withholding permission to collect their data
Understand how they feel and speak about their data
Work closely in partnership with the Compliance and IT teams to develop the best ways of communicating with customers
Give yourself time to get it right
You can download the white paper here GDPR White Paper
Or feel free to get in touch for a more human conversation about how to prepare for GDPR.