This is a great move for Google, and a great little App for me.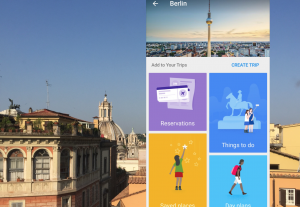 Google Trips puts Google right at the heart of any journey. By helping me, it means they can serve relevant ads to me, and can even broker services like insurance, hotels, and travel should they wish.
There may be small niggles. Some people may dislike the privacy issues as it starts to build suggestions based on my profile.  But in a time when the journey planning has become fragmented and a hassle, Google is there to hold it together.
Brilliant! I wish I had thought of it.